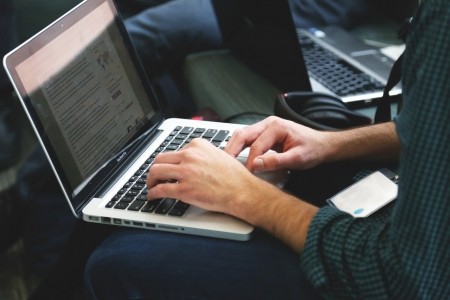 ​Every company, from small one man entities to global corporations, needs a finance/accounting department. If you're interested in pursuing this career path there will, therefore, almost always be work available. Additionally, due to the rapid rise in remote workers, particularly in the online sector, new jobs are constantly being created.
However, like any other professional career path, competition is stiff. In order to stand out and make your mark, you must work on your CV and build experience in the field. An AAT course not only looks great on your resume, but will show potential employers that you're dedicated to the business and passionate about further education.
Why Should I Seek Work in London?
London is one of the most influential cities in the world and it's main industry is the financial services; therefore, entering the profession in the capital will open up a huge amount of opportunities. And with both the City of London and Canary Wharf districts rapidly expanding, the job pool is only going to open up even further. If you want to find a job in finance in London these two areas should be your first port of call.
What Job Role Could I Acquire?
There are many jobs within the finance and accounting sectors, including: bookkeeper, accountant, accountant's assistant, accounts technician and secretary. There are also more specialized positions, such as a chartered accountant – this is one of the highest paid positions in the financial sector.
What is a Chartered Accountant?
Most chartered accountants will hold a degree in business or finance and have undertaken a further three years of training from a ACA, ACCA or CIMA course. While there are faster ways to enter the industry, this is the most common. If you already have these qualifications, Souters training courses can help you develop further, boosting your overall employability.
What is an AAT Qualification?
The AAT qualification is one of the most prestigious in the finance sector. Their bookkeeping and accounting courses are recognized throughout the country and held in extremely high regard. Upon completing the Level 3 AAT qualification, you can either choose to seek work or continue studying to become a chartered accountant. Many people who complete the course, however, do not take this step.
What's the Difference Between AAT Bookkeeping and AAT Accounting?
While both qualifications fall under the AAT accreditation, AAT accounting is a larger course that encompasses the entire AAT bookkeeping course (plus additional accounting only assessments). The Level 2 bookkeeping qualification also equates to half of the accounting qualification.
Should I Really Start with an AAT Course?
An AAT qualification is the perfect entry-level accreditation if you want to start getting hands on experience as soon as possible. Routers offer multiple different courses: Level 1 bookkeeping (for beginners), Level 2 Certificate in Bookkeeping (for those with a bit of experience). Both of these are fast track courses and can be completed within a week.